Net als veel stijlvolle pennen, bevat het een elegante zwarte en zilveren afwerking met een clip voor je jasje, overhemd of klembord. Het voelt ook prettig in de hand. Maar dit is geen gewone pen....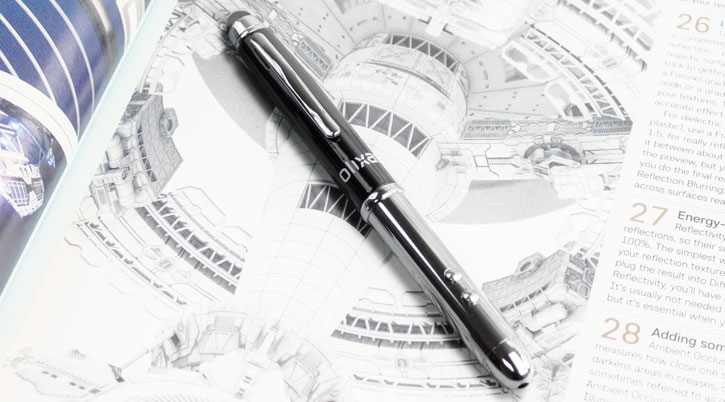 Door op een knop te drukken heb je onmiddelijk een laser pointer. Druk op een andere knop en je hebt toegang tot de LED verlichting, en aan het einde zit er een mooie handige stylus voor je smartphone of tablet.

Omnidirectionele stylus tip voor nauwkeurige interactie op het scherm
De Olixar Laserlight Stylus Pen heeft een omnidirectionele tip, die je in staat stelt de pent gebruiken op het scherm in elke richting die je wilt. Dit zorgt voor een nauwkeurige on-screen bewegingen, tekeningen en precisie accenten.
Door het gebruik van de stylus tip, zal je ook het extra voordeel hebben van het weerhouden van die vervelende vettige vingerafdrukken van je smartphone of tablet display.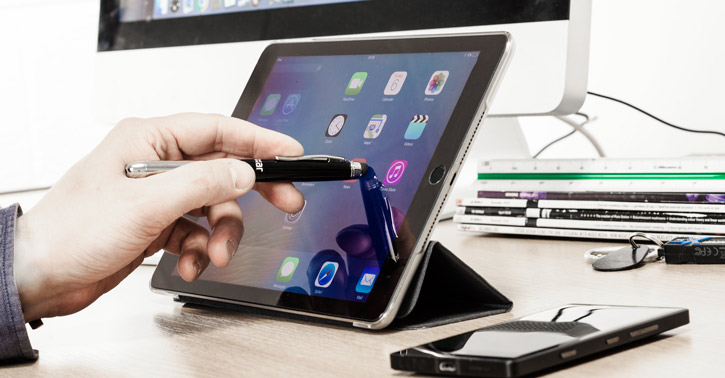 Ballpoint inkt pen voor een soepel schrijven en illustratie
Niet alleen is de Olixar Laserlight pen voorzien van een stylus tip maar heeft aan de ene kant ook een hervulbare balpen inkt pen.
De balpen is geruststellend soepel en schrijft als een high-end pen die vele malen de waarde van dit product is. Het is ook fijn genoeg voor detail en illustratie werk.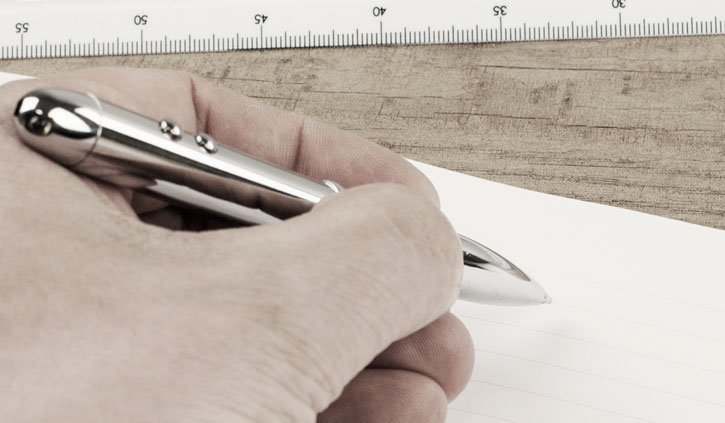 laser pointer
Docent? Generaal? Ingenieur? In feite iedereen die behoefte heeft om iemands aandacht te trekken kan gebruik maken van de Olixar Laserlight Stylus Pen ingebouwde laser pointer. Je hebt de mogelijkheid om op afstand de rode lazer te te Projecteren op een voorwerp, tevens zichtbaar van een fatsoenlijke afstand.
Wie houdt er niet van te wijzen naar dingen met een laser?
Wees wel voorzichtig omdat lasers schadelijk kunnen zijn voor de ogen als het niet correct wordt gebruikt (zie veiligheidswaarschuwing hieronder).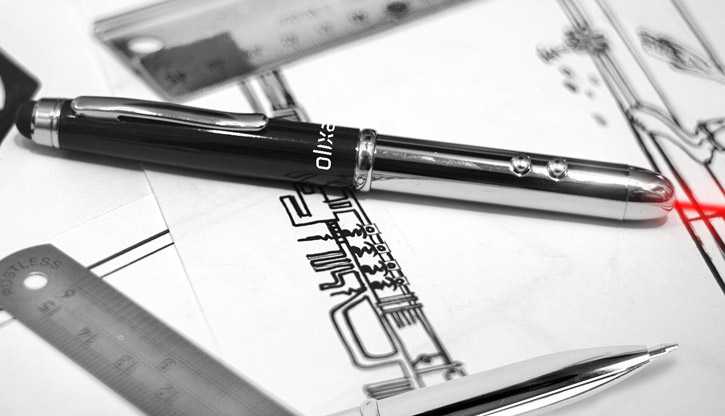 LED-zaklamp
"Je krijgt er een LED zaklamp erbij!"
Of je je sleutels, horloge, telefoon of tablet hebt verloren in het midden van de nacht, of iets hebt laten vallen in het donker onder bank, en de licht doet het niet meer, dan weet u dat de LED zaklamp functie altijd van pas kan komen. .
De Olixar Laserlight Stylus Pen is voorzien van een compacte, maar verrassend krachtige LED mini zaklamp voor wanneer de gelegenheid zich voordoet.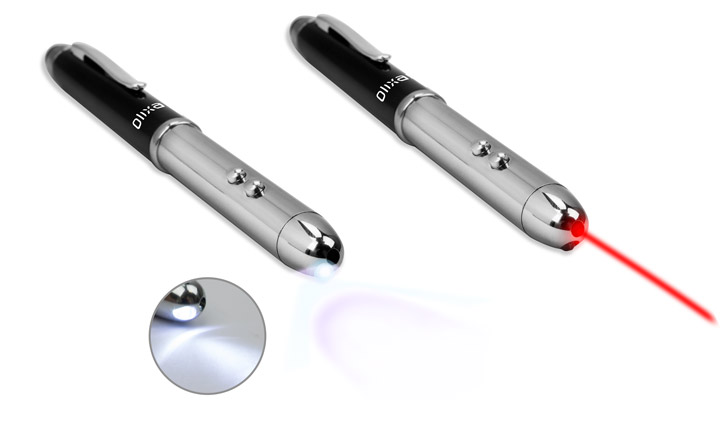 veiligheidswaarschuwing
Dit apparaat mag niet worden gericht op mensen of dieren en kan gevaarlijk zijn als het niet correct wordt gebruikt. Vermijd directe blootstelling van de laserstraal aan de ogen. Richt de laser op reflecterende oppervlakktes. Dit item is geen speelgoed: niet toestaan dat kinderen het gebruiken.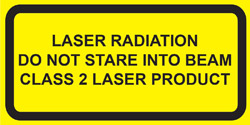 LET OP:
Dit product bevat batterijen waar een plastic tab tussen is geplaats, U zult deze eerst moeten verwijderen alvoorts u het kunt gebruiken.
Het wijzigen van je vullingen
Om de Ink Refill veranderen, moet je eerst zwarte plastic stylus verwijderen om toegang tot de pen gedeelte te krijgen. Schroef het zilveren pen gedeelte om toegang te krijgen tot de lange dunne vulling. Trek de vulling uit (waar een kleine hoeveelheid kracht voor nodig is) en vervangen het met een nieuwe vulling, vervang daarna de zilveren pen case en je bent dan klaar.